INTRODUCTION
Guards Armoured Division is a serious attitude British World War II realism unit.
Our primary focuses are teamwork, historical accuracy, operational realism and enjoyable experience. Roots of the unit date back to May 2017.
To describe our unit the best, we're a unit that is heavily influenced by history of the real Guards Armoured Division during World War II. The unit is medium sized and the leadership has a great amount of experience. On our operations, we usually expect attendance of 20+ players. Feedback is heavily valued in order to shape the unit for us all to enjoy. Ranks are given according to their need and leadership skills, rather than as a reward for good performance. We offer many opportunities to conduct historical operations focused on various nations in form of side operations. Relaxed attendance (We would like a notice of when you are not attending from which HQ can plan around), operational seriousness. New player friendly.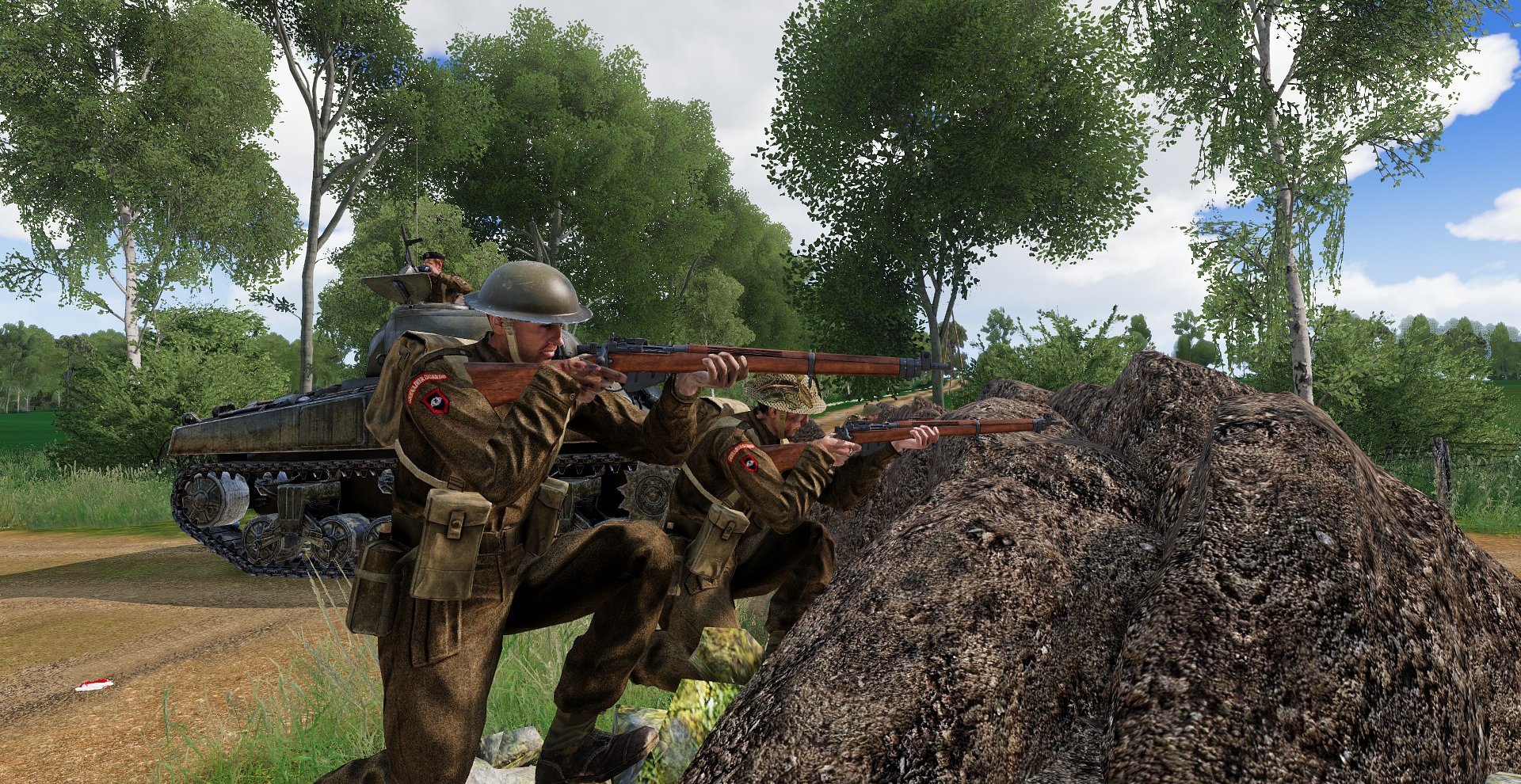 BRANCHES
Currently, we field various different branches during our operations.
1st Battalion, Grenadier Guards - Motor Battalion
2nd Battalion, Grenadier Guards - Armoured Battalion
Royal Army Medical Corps - Field Ambulance
Each of the branches offers a completely different experience, with the biggest variety of roles being within the 1st Bn. Grenadier Guards - varying from regular Rifleman, through Bren Gunner, to PIAT gunner all the way up to Mortar crew.
There's interest in opening other unique formations and positions in the future, such as a reconnaissance branch or marksman role.
OPERATIONS
Our attendance policy is far from being strict. We are aware of the real life issues that everybody may have at any chosen point of their life, as well as their regular out-of-game duties. We can understand whenever somebody isn't able to play the whole week due to their work schedule.
Our schedule:
Friday - 7 PM BST / 8 PM CEST / 2 PM EST - Main mission - Can showcase different sides of World War II as well as other conflicts
Sunday - 7 PM BST / 8 PM CEST / 2 PM EST - Exercise/Training/Side Mission - Happens when announced on the discord
Aside from these, additional, bonus events may be hosted during the week.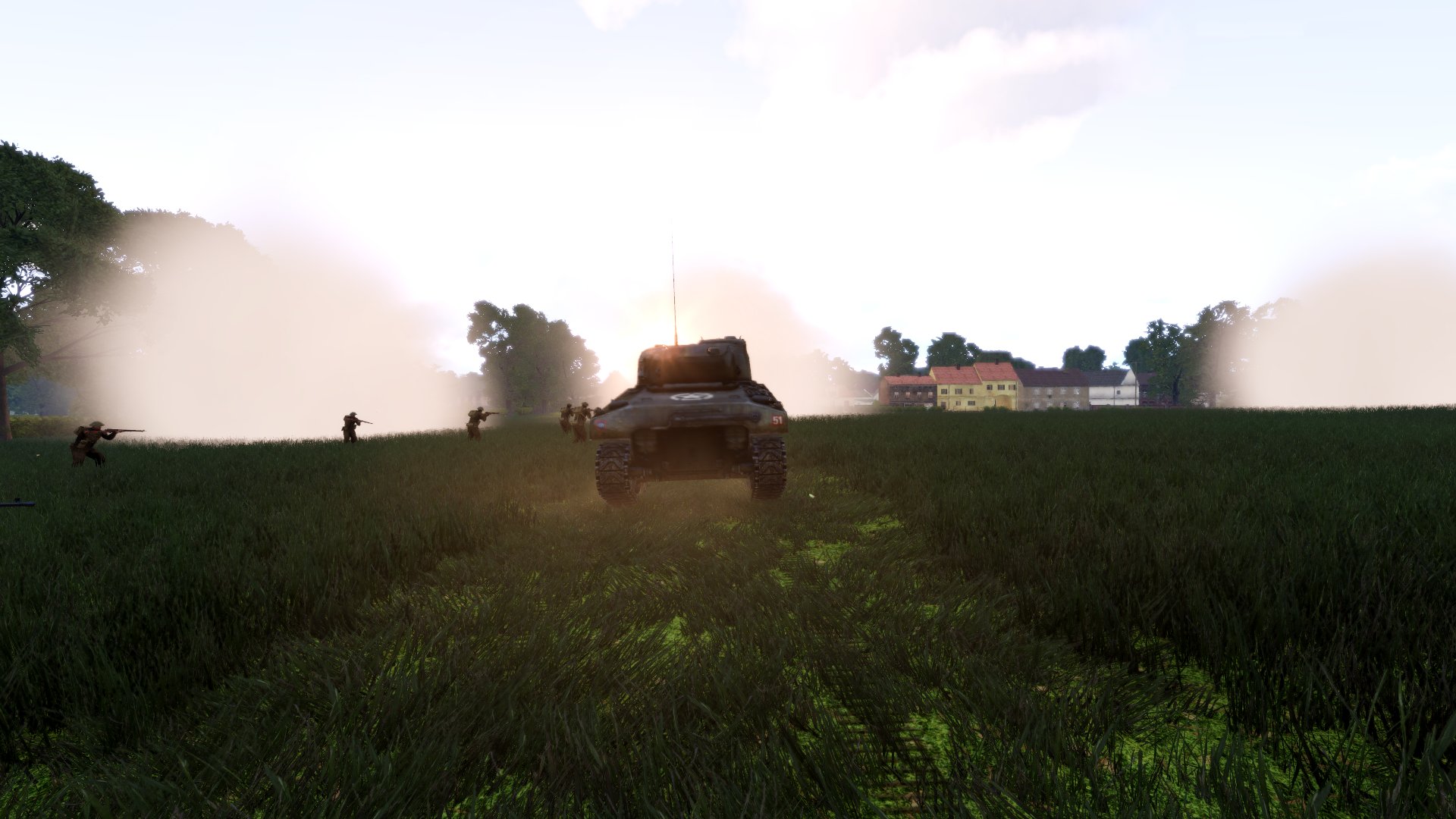 REQUIREMENTS & JOINING
It is required that applicants are at least 15 years old and have a working microphone. We expect that the applicants can act mature and serious during the operations, as well as respectful towards the other members of the unit throughout the whole stay.
If you're willing to join, make sure to take a look at the bottom of the post and join our Discord.
A new member starts at the rank of Recruit. Recruits are gentlemen that had just joined the unit and hadn't completed their basic training course yet.
Recruits should never be afraid to ask different game related matters, such as procedures or game mechanics.
Recruits become Guardsmen upon completion of their Basic training.
LINKS & MEDIA
Discord:
https://discord.gg/BbMgf2W
Teamspeak:
guards.tsdns.pl
Steam group:
https://steamcommunity.com/groups/guardsad
Twitter:
https://twitter.com/A3GuardsAD